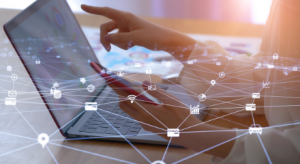 The single greatest factor that will drive organizational success through the decade will be the ability to pair continuing technological advances with talent strategies. Every significant business initiative will have a digital underpinning. (Gartner: Future of Work Trends: A Gartner Trend Insight Report)
Home Office Technologies
Top Network Practices to Support Hybrid Work, Gartner, (Apr 2022).
2022 CEO Survey — The Year Perspectives Changed, Gartner, (Apr 2022).
From Remote Work to Working From Anywhere: Tracing temporary work modifications resulting in permanent organizational changes, EBSCO (Apr 2021).
UK Home Technology Industry Overview, Plimsoll.
Hybrid Work Compels Businesses to Drive Equitable Meetings, Frost & Sullivan, (Jan 2022)
Data-Driven Enterprise
/ ON DEMAND Webinar /
Future Communication Technologies
Future of Work
Future of Work Trends: A Gartner Trend Insight Report, Gartner, (Oct 2021).
Cool Vendors in Human Capital Management: Technology Innovations to Support the Future of Work, Gartner, (Apr 2021).
Executive Essentials: Prepare for the Future of Work, Gartner, (Nov 2021).
/ ON DEMAND Webinar /
Related Blogs
Enterprise Ireland clients can access these reports and others during COVID-19 by contacting market.research@enterprise-ireland.com where our staff will be happy to assist you with your research requirements.  
Important note: All our resources are governed by copyright licence agreements which vary according to individual publishers.