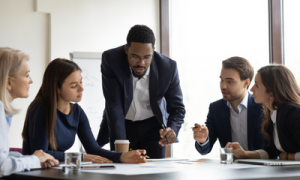 The world is under the constant change and things worked well once may not be continued in a new digital economy. Constantly looking forward, leaning in and embracing changes, being agile, adaptable and comfortable in challenging, these are what leaders' needs.
Leadership
/ON DEMAND Webinar/
Efficient Work Model
/ON DEMAND Webinar/
Talent Management
Global Growth Opportunities in Talent Management Due to Increasing Uptake of Artificial Intelligence, Frost and Sullivan, (Jun 2021)
Applying Agile Thinking to Digital Talent Management, Gartner, (Jan 2022)
Reimaging Talent Management through Adaptive Performance in the Next Normal, EBSCO, (Feb 2022)
Related Blogs
eiLearn contents
Inclusive Talent Strategies (Podcast)
Attracting Talent – The Irish Distillers Graduate Story Epi 1 &2 (Podcast)
Challenges that companies face when attracting talent (Podcast)
Talent – Building organisation wide capability (Podcast)
Enterprise Ireland clients can access these reports and others contacting market.research@enterprise-ireland.com where our staff will be happy to assist you with your research requirements. 
Important note: All our resources are governed by copyright licence agreements which vary according to individual publishers.