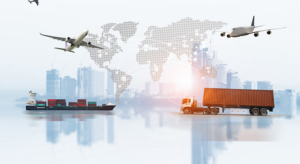 Irish businesses are leading the way in fast-changing global markets by delivering innovative solutions to international customers. Through our team at home and abroad, Enterprise Ireland is supporting Irish businesses to scale internationally with connections, partnerships and expert advice.
International Markets Week (IMW) 2022 will be returning to the RDS this year from the 11th – 14th of October as an in-person event. At IMW, Enterprise Ireland client companies will have the opportunity to meet 1:1 with our Market Advisors from our network of over 40 global market offices to discuss their export strategies.
Take a look at our latest MRC Blog to view relevant country and sector reports prior to your meetings.
More reports are available in Enterprise Ireland Market Research Centre. Contact MRC at market.research@enterprise-ireland.com
Digital Insight blog is coming soon!
Asia Pacific Region
"The Asia-Pacific region experienced rapid growth in digitalization in a short period, resulting in transformational market trends such as remote working and online learning. Enterprises are progressively adopting next-generation ICT solutions such as cloud technology, big data, artificial intelligence-drive mechanisms, and enterprise-grade networks to support the digital transformation revolution. The region has witnessed considerable growth in the adoption of rich media content and digital services like video streaming and conferencing, digital financial services, and eCommerce to meet consumers' evolving digital lifestyles. The trends disrupted and transformed the industry, which can expect revenue to record a CAGR of 3.6% from 2021 to 2027, generating approximately $489.24 billion by 2027".(Frost and Sullivan)
China
MedTech
AgriTech
Agriculture Technology: Using technology to power new agriculture solutions, MarketLine (June 2022)
Farming Machinery Manufacturing in China, IBISWorld (June 2022)
China – Agricultural Products, MarketLine (October 2021)
Japan
Industrial & Digital Technology
Autonomous transport
MedTech / Digital Health
Japan – Healthcare Providers, MarketLine (Mar 2022)
Unlike Their US and European Counterparts, Almost Two-Thirds of Physicians in Japan Do Not Expect to Increase Their Use of Telemedicine After the COVID-19 Pandemic Has Abated, Medical Supplies Manufacturing in China, IBISWorld (August 2022)
  (October 2020)
Cancer Patient Care Undergoing Transformation Due to Global COVID-19 Pandemic While Pharmaceutical Companies Re-Strategize Oncology Portfolios, GlobalData_Explorer (October 2020)
South Korea
Advanced Technology
GreenTech
5G/6G related tech/solutions
Animal food and nutritional products
Singapore
Digital Technology / High-Tech Construction
Consumer Retail
Medical Devices
Australia & New Zealand
Fintech
Digital Health / Healthcare
Agribusiness
Europe
50 years in the EU
"On 22 January 1972, at the Palais d'Egmont in Brussels, the then Taoiseach, Jack Lynch, and Minister for Foreign Affairs, Dr. Patrick Hillery signed the Treaty of Accession to join the European Communities. A referendum held on 10 May 1972 subsequently confirmed Ireland's entry into the European community with 83 per cent of voters supporting membership. Ireland, along with Denmark and the United Kingdom, became a member of the European Communities on New Year's Day 1973.

Ireland's signature of the Accession Treaty on 22 January 1972 was the most significant event in Irish foreign policy since the signing of the Anglo-Irish Treaty of December 1921. There is no doubt that our membership over the last 50 years has coincided with radical and transformative change across the social and economic landscape of Ireland.

Our membership of the EU provides Irish companies with full access to the single market. Thanks to the absence of customs and tariffs as well as increasing regulatory alignment our domestic market now extends to 450 million people. While the multinational sector has reaped the benefits of the single market for many years, Irish owned businesses have yet to take full advantage of what is the biggest Free Trade Agreement in the World. However double digit growth in recent years indicates the ability of Irish companies to avail of these significant opportunities in these markets.

In addition to full access to the single market, Ireland's membership of the EU also gives Irish exporters easier access into global markets like Canada, Japan, South Korea and Singapore thanks to EU free trade agreements." (Anne Lanigan, EI regional director for EZCEE)
//Podcasts//
Next Generation EU
"NextGenerationEU is more than a recovery plan – it is a once in a lifetime chance to emerge stronger from the pandemic, transform our economies and societies, and design a Europe that works for everyone. We have everything we need to make this happen. We have a vision, we have a plan and we have agreed to invest €806.9 billion* together. Find out how the EU is making Europe healthier, greener, and more digital, and how you can be part of the change. As NextGenerationEU funding becomes available and projects kick off, you will find here real-life examples of the positive change they bring to you and others in your area. (EI Global Ambition)
Green
Digital
Healthcare
MEAI (Middle East, Africa and India)
Middle East
"Over the last few years, European low-cost carriers WizzAir and Ryanair have dipped their toes in the Middle Eastern market, establishing routes to destinations such as Jordan and Abu Dhabi. In addition, Middle Eastern Low-Cost Carriers (LCCs) such as flydubai, Air Arabia and Jazeera Airways have cashed in on growing low-cost demand. Despite this, the market is yet to reach its full potential.

While the luxurious pull of destinations such as the UAE, Qatar and Bahrain can whet the appetites of high spending travelers, the global leisure market still values low-cost fares above all else. According to a GlobalData Q3 2021 Global Consumer Survey, 58% of respondents said that cost was the most influential reason for booking a holiday. Furthermore, 57% of respondents from the UAE, the Gulf Corporation Council's second largest outbound market, also agreed with this sentiment. The research clearly shows that there is demand for low-cost airlines from both inbound and outbound tourists in the Middle East, maximizing the opportunity for LCC growth in the region". (GlobalData)
Construction
Aerospace & Defense
United Arab Emirates – Aerospace & Defense, MarketLine (August 2020)
Israel – Aerospace & Defense, MarketLine (August 2020)
Egypt – Aerospace & Defense, MarketLine (August 2020)
South Africa
Connecting the Continent
"Sub Saharan Africa has a population of 1.3 billion people, with a median age of 20. This very young population is an eager adopter and innovator in all things digital and mobile.  Several countries, including South Africa, Nigeria and Kenya, have already begun implementing long-needed reforms in energy and telecommunications spurred by the pandemic, and African firms have accelerated the use of digital technology and increased investments in digital solutions.

There are 122 million active users of mobile financial services in SSA – this is over 50 percent of the global total and Sub-Saharan Africa also has one of fastest rates of new broadband connections. This is a continuing area of growth as around the continent, the major mobile network operators and infrastructure companies improving and expanding networks. The increasing demand for digital content and improved connectivity are driving the investment in data centres by local operators as well as the international hyperscalers." (Nicola Kelly, Enterprise Ireland, Johannesburg)
Urbanization
"By 2030, Africa will have nearly 90 cities with at least a million inhabitants. 70% of Africa's urban population is inland. Urban planning and management, local government and decentralisation, investment, infrastructure development, reliable data and new technologies are critical factors in addressing the needs of urban centres. In the past decades, several cities in Sub-Saharan Africa have seen rapid population growth and are today among the fastest growing in the world. Cities that already host several million people, such as Dar es Salaam in Tanzania, Kampala in Uganda and Abuja in Nigeria are expected to double in size by 2035. The rapid urbanisation has significant implications, bringing new opportunities as well as risks.

Opportunities are in the areas of infrastructure, housing, and development of public services such as energy, healthcare, water & sanitation, education and transport. 

For an Irish exporter considering exploring these opportunities in Sub-Saharan Africa, there is a need to take a long-term view, utilise and develop local partner & talent, and develop resilience through market agility."  (Nicola Kelly, Enterprise Ireland, Johannesburg)
India
"The Indian economy grew by 9% in 2021, as vaccination rates rose and investor confidence solidified. According to MarketLine, the economy expanded by 4.1% on an annual basis in Q4 2021, compared to 5.4% in Q3 2021. MarketLine has revised its 2022 growth projection downward from 7.9% in February 2022 to 6.7% in July 2022, due to impact of Russia's invasion of Ukraine, supply chain disruptions and elevated energy prices. The mounting inflationary pressure lowers households' purchasing power and willingness to spend.

On July 4, 2022, the Government of India launched several digital initiatives, namely Digital India Bhashini, Digital India GENESIS and Indiastack.global. Digital initiatives aim at enhancing accessibility of technology and streamlining service delivery as a boost to startups. According to the government, more than 1.25 lakh common service centers and Grameen stores are taking e-commerce to rural India. Moreover, the country opened new sectors, including space, mapping, drones, gaming and animation, which would expand the future of digital technology towards innovation. In Digital India week 2022, the country also announced a plan to invest $300 billion during three to four years on electronics manufacturing. Additionally, the government planned to launch Startup India Public Digital Platform." (MarketLine)     
Digital Innovation
Advanced Manufacturing & engineering
Energy
Infrastructure
Non-Residential Construction in India April 2022 Construction in India – Key Trends and Opportunities to 2026, GlobalData_Explorer (Q2 2022)
Construction in India, GlobalData_Explorer (June 2022)
North America
"After a challenging year in 2020, the year 2021 redefined the global energy industry in many ways. The world witnessed rising concern about climate change and demand for sustainable solutions and processes. Following the latest COP summit, more than 100 countries have pledged commitment to net-zero emissions by 2050. In North America, Canada announced a commitment to reduce total greenhouse gas emissions by 40 to 45% from 2005 levels by 2030, and the United States aims to cut its emissions in half by 2030 (between 50 and 52% from 2005 levels)

Renewables was the big story in 2021, and 2022 will experience the continuity of that momentum as more and more stakeholders are pursuing their sustainability targets. Frost & Sullivan predicts investments of more than $62 billion in the renewable energy sector across North America in 2022" (Frost and Sullivan)
//Webinar ONDEMAND//
* USA Canada, North America are included under "Global" in the various reports. 
Energy/Cleantech – Digital Transformation in Energy
HR Technology
MarTech
*MarTech describes the software marketers use to optimize their marketing efforts and achieve their objectives (Amazon).  Examples of martech include content creation apps, CRM software, customer data platforms, customer support platforms, and SEO tools. Any software that helps marketers and professionals reach and convert visitors into customers (Deloitte)*
Growth Opportunities for Global B2B Influencer Marketing, Frost and Sullivan (March 2022)
Artificial Intelligence Powers Highly Competitive Mobile Sales Force Automation (SFA) Market in North America, Frost and Sullivan (August 2022)
Digital Health
Medical Devices
US Internet of Medical Things (IoMT) and Remote Patient Monitoring Growth Opportunities, Frost and Sullivan (May 2022)
Frost Radar™: Global Robotic-assisted Surgical Devices, 2022, Frost and Sullivan (March 2022)
Aging Populations: Elderly healthcare continues to be lucarative area for medical devices, GlobalData_Explorer (January 2022)
Clinical Trials/Drug Discovery
In Vitro Diagnostic eCommerce Business Models Growth Opportunities, Frost and Sullivan (July 2022)
Frost Radar™: Artificial Intelligence-enabled Drug Discovery, 2022, Frost and Sullivan (April 2022)
Clinical Trials: A Scorecard for Clinical Trial Investigations in 2021, GlobalData_Explorer (March 2022) 
Payments/Insuretech (Fintech)
Cybersecurity/Telco/IoT
5G
Accommodation / Travel
S. Hotel & Lodging Market Report 2021-2025, Phocuswright (March 2022)
AI: What's Real and What's Not, Phocuswright (December 2021)
Preventing a Hospitality Identity Crisis, Phocuswright (December 2021)
Latin America
Country reports in each market are available, MarketLine, ISA (2022)
Chile
"Chile has comparatively strong technological readiness in the region, although expenditure on research and development is low.

 Chile has better access to the latest technologies and telecommunication facilities than its peers in the Latin American and Caribbean region. The Network Readiness Index 2021 ranked Chile 44th among 130 countries. In terms of the computer software spending Chile was ranked seventh among 130 nations. Start-Up Chile, among other such policies, has outlined initiatives for the higher adoption and domestic absorption of the latest technologies in various fields. Despite Chile's plans to incentivize innovation and promote growth, research, and development (R&D) expenditure in the country is relatively low. The proportion of total R&D expenditure for Chile stood at 0.3% of GDP in 2020. Low R&D expenditure indicates that the country must do much more in terms of fostering innovation." (MarketLine)
Chile Country Report, ISA (2022)
Country Analysis Report: Chile, In-depth PESTLE Insights, MarketLine (February 2022)
Customer Experience Outsourcing Services Market in Argentina and Chile, Frost and Sullivan (November 2021)
Energy & Technology
UK
"The UK decided to leave the EU in 2016 and officially left the trading bloc on January 31, 2020. According to
the Office for Budget Responsibility (OBR), the UK's GDP growth will decrease by 4.0%. The Covid-19
pandemic will cause GDP growth to reduce by a further 2.0%. OBR also stated that the cost of living could
increase at its fastest rate for 30 years and inflation could increase to 5.0%. According to the National Audit
Office (NAO), GBP17 billion ($23.6 billion) was wiped off UK trade with the EU in three months in 2021 due
to Brexit red tape. Post the UK leaving the customs union and single market, companies have been forced to
fill in around 48 million customs declarations and 14,000 export health certificates, compared to 44 million
during the entire year of 2020. Each declaration costs about GBP30 ($41.7), adding hefty charges for
companies who are involved in UK–EU trade. According to the Office for National Statistics, the total trade in
goods between the UK and the EU was 15% less in Q2 2021, compared to Q2 2018. Moreover, UK border
costs are set to increase in the coming years since the UK is yet to fully implement its post-Brexit plans." (GlobalData_Explorer)
*UK is included under Europe / Global in the various reports. 
Water
Water Collection, Treatment & Supply in the UK, IBISWorld (March 2022)
Sea & Coastal Freight Water Transport in the UK, IBISWorld (February 2022)
//Webinar ONDEMAND//
Construction
Net Zero
*Net zero refers to a state in which the greenhouse gases going into the atmosphere are balanced by removal out of the atmosphere. The term net zero is important because – for CO2 at least – this is the state at which global warming stops. The Paris Agreement underlines the need for net zero. (University of Oxford)
European Water and Wastewater Outlook 2022, Frost and Sullivan (September 2022)
Environmental Consultants in the UK, IBISWorld (March 2022)
LED Manufacturing in the UK, IBISWorld (February 2022)
Waste-to-Energy Plant Operation in the UK, IBISWorld (October 2021)
//Podcasts//
Nordics
"The strong links with the European economy and the openness of the domestic economy have been major
points of strength for the nation; however, the COVID-19 pandemic exposed its vulnerability as the nation's
growth was impacted by a global trade slowdown. The banking sector in Sweden has strong fundamentals,
which adds to the resilience of the economy and has helped Sweden navigate the economic crisis during the
pandemic better than other EU nations. Overall, with effective vaccination drive and support from the
government, the Swedish economy is on a growth path. Inflation is set to remain at benign levels and within
the target of 2% set by the Riksbank throughout 2021 and 2022, which would aid a conducive environment
for investments and business activities." (GlobalData_Explorer)
  HiTech Construction
European Energy Savings and Performance Contracting Growth Opportunities, Frost and Sullivan (September 2022)
Construction reports in each Nordic country, GlobalData_Explorer (2022)
Technology Advances Enabling Sustainability in Building and Construction Industry, Frost and Sullivan (March 2021)
Energy Transition and Renewables
Agricultural Machinery 
Technology 
Enterprise Ireland clients can access these reports and others by contacting market.research@enterprise-ireland.com where our staff will be happy to assist you with your research requirements. Important note: All our resources are governed by copyright licence agreements which vary according to individual publishers.