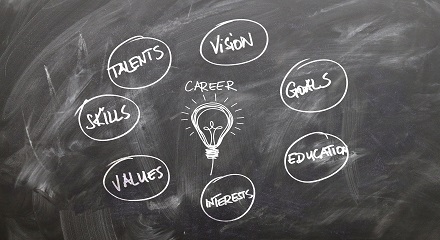 COVID-19 fostered a rethink in workforce strategies especially using digital technology-enabled employee engagement and work practices. Blockchain and programmable digital tokens offer executive leaders new ways to decentralize and speed up decision making, attract and incentivize worker behavior (Gartner: Improve Talent Management and Employee Engagement With Programmable Digital Tokens, (July 2021).
Hype Cycle for Human Capital Management Technology, 2021, (July 2021).
Improve Talent Management and Employee Engagement With Programmable Digital Tokens, (July 2021).
Using a Digital Talent Management Framework to Future-Proof the IT Workforce, (May 2021).
Innovation Insight for Candidate Relationship Management, (April 2021)
Cool Vendors in Human Capital Management: Technology Innovations to Support the Future of Work, (April 2021).
Innovation Insight for Employee Listening and Talent Management, (Feb 2021).
HCM Technology Transformation Primer for 2021, (Jan 2021).
Toolkit: RFI for Talent Acquisition Applications, (Aug 2020).
Renew Retention Strategies to Retain Technology Talent for Digital Business Success, (July 2020).
Market Guide for Talent Acquisition Applications, (June 2020).
Technology Options for Talent Analytics, (Jan 2020).
Global Growth Opportunities in Talent Management Due to Increasing Uptake of Artificial Intelligence, (June 2021).
Trend Opportunity Profile—Digital Upskilling, (Sept 2021).
Europe- Employment Services, (April 2020).
United States- Employment Services, (July 2021).
United Kingdom- Employment Services, (July 2021).
HR & Payroll Software Industry in the US- Market Research Report, (Dec 2020).
EBSCO– Business Source Corporate
Strategies for Attracting and Retaining Talent in Public Sector Banks By: Mainrai Girish. 2021,Vol. 42 Issue 2, p48-54. 7p.
Retaining talent: Journal of Property Management. Jul/Aug2021, Vol. 86 Issue 4, p5-5. 1/2p. , RetainingTalent: The Role of the Personal and Contextual Factors By: Islam, Talat; Ahmer, Zeshan; Mushtaq, Naeem. Lahore Journal of Business. Spring2020, Vol. 8 Issue 2, p33-53. 21p. ,
Human Resources in Information Technology: Best Practices for Talent Retention in High-Performing Information TechnologyOrganizations in India. By: Ramaprasad, Badrinarayan Srirangam; Prabhu, K. P. Nandan; Sethumadhavan, Lakshminarayanan; Pai, P. Yogesh. Nitte Management Review. 2019, Vol. 13 Issue 1/2, p37-61. 25p. DOI: 10.18311/nmr/2019-2020/v13i1&2/26373.
The Key to Retaining the Best Talent By: Wilson, Marice M. Radiology Management. May/Jun2019, Vol. 41 Issue 3, p46-47. 2p.
Responsible Leadership and Engaging and RetainingTalent. By: Coulson-Thomas, Colin. Effective Executive. Dec2019, Vol. 22 Issue 4, p7-21. 15p. ,
Intelligent Software Tools for Recruiting By: Kulkarni, Swatee B.; Xiangdong Che. Journal of International Technology & Information Management. 2019, Vol. 28 Issue 2, p2-16. 15p. 4 Diagrams
Enterprise Ireland clients can access these reports and others during COVID-19 by contacting market.research@enterprise-ireland.comwhere our staff will be happy to assist you with your research requirements.
Important note: All our resources are governed by copyright licence agreements which vary according to individual publishers.