The global market for 5G infrastructure should grow from $12.9 billion in 2021 to $115.4 billion by 2026, at compound annual growth rate (CAGR) of 55.0% for the period of 2021-2026. (BCC Research: 5G Infrastructure Market)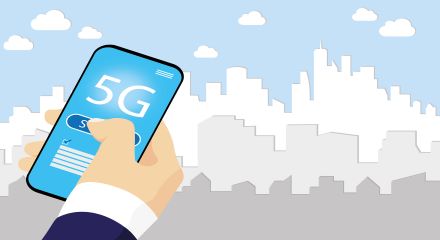 5G Infrastructure Market, (Sep 2021).
Global Open and Virtual 5G Radio Access Network Growth Opportunities, (Oct 2021).
US 5G Wireless Growth Opportunities in Healthcare, (Oct 2021).
Global 5G Materials Growth Opportunities, (Sep 2021).
Global Private 5G Growth Opportunities, (Aug 2021).
Growth Opportunities in 5G – Amdocs Introduces the 5G Value Plane, (May 2021).
5G Use cases Employ Disruptive Technologies to define the Global 5G Network Infrastructure Market, (May 2021).
Thematic Research: 5G in Medical Devices, (May 2021).
Thematic Research: 5G, (Mar 2021).
Thematic Research: Tech, Media, & Telecom Themes 2021, (Dec 2020).
Early on, 5G Is Already Making an Impact and Demonstrating Its Potential, (Nov 2020).
Technology Themes 2021: Tracking development of 3 key trends, 5G, Quantum Computing and AI, (Mar 2021).
Healthcare Technology: Cloud, AI and 5G driving pharmaceutical and medical device developments, (May 2021).
Global – Telecommunication Services, (May 2021).
Huawei's Exclusion: Samsung's 5G network business experiences massive growth, (Oct 2020).
Market Guide for 5G Small Cell Equipment, (Oct 2021).
The Pivotal Role of 5G in Manufacturing Operations, (Jul 2021).
Maverick* Research: LEO Satellites Will Trigger the Revolution That 5G Has Failed to Deliver, (Jun 2021).
Create Value and Drive Revenue With 5G Network Slicing Phased Approach, (Apr 2021).
Magic Quadrant for 5G Network Infrastructure for Communication Service Providers, (Feb 2021).
BMI: Business Monitor International
Global Telecommunications Report Q3 (2021)
EBSCO – Business Source Corporate
Towards 5G Security Analysis against Null Security Algorithms Used in Normal Communication, by Zhang, Run; Zhou, WenAn; Hu, Huamiao, Security & Communication Networks, Pages 1-15, (Oct 2021).
Enterprise Ireland clients can access these reports and others during COVID-19 by contacting market.research@enterprise-ireland.com where our staff will be happy to assist you with your research requirements. 
Important note: All our resources are governed by copyright licence agreements which vary according to individual publishers.