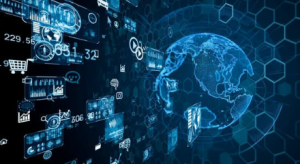 Digital business strategies and technologies both create and reduce greenhouse gases. The good news is, it is possible to accelerate digital business progress and sustainability progress at the same time. The increasing urgency over climate change is pressing executive leaders to assess how their organisations measure, manage and report their carbon emissions. Digital strategies and technologies are available to assist organisations to reach their sustainability goals.
Digital Future and Business Outlook
AI Assistance & Automation
Supply Chain Systems & Materials
Innovation
Global Reports
Related Blogs
Enterprise Ireland clients can access these reports and others during COVID-19 by contacting market.research@enterprise-ireland.com where our staff will be happy to assist you with your research requirements. 
Important note: All our resources are governed by copyright licence agreements which vary according to individual publishers.