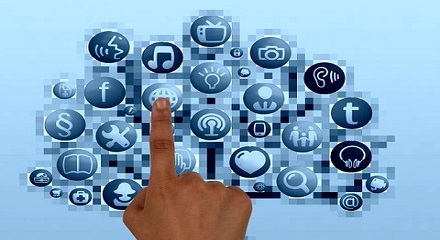 Travel activities – the collection of tours, activities and attractions that destinations offer – are at the core of what turns a trip into an experience. Some travelers seek relaxation, some are chasing adventure. Some set out to lay eyes on the iconic sites that define a destination, while others dream of connecting through intimate experiences. And though COVID-19 has greatly curtailed most trips and travel activities, when travel opportunities safely return, travelers will be hungrier than ever for experiences.Travel Activities: Planning and Booking Go Digital Phocuswright
U.K. Travel Market Update 2020 (Jul 2020)
The Connected Trip: Are We There Yet (Jun 2020)
Travel Activities: Planning and Booking Go Digital (May 2020)
Social Media in Travel Planning and Sharing (Apr 2020
Travel Innovation and Technology Trends (Mar 2020)
The New Global Traveler: Discovering the Impact of Technology (Mar 2020)
U.S. Online Travel Agencies 2019: Market Sizing and Landscape (Feb 2020))
Europe Online Travel Overview (Dec 2019)
Waiting Longer: How Smartphones and Connectivity continue to impact travel's digital funnel (Dec 2019)
Tourism after Coronavirus A Fresh Start for Experiences in Europe (28 Jul 2020)
Travel and Tourism after Coronavirus (20 Jul 2020)
Future of Travel 2040 (Jun 2020)
Online Travel Sales (Country Reports 2019)
Travel in (Country reports) 2019
Travel and Tourism after Coronavirus – New Consumer Values Reshaping The Industry (Jul 2020)
Travel 2040 – Sustainability and Digital Transformation as Recovery Drivers (Jul 2020)
Travel & Tourism (Country Reports) Feb 2020
BMI (Fitch Solutions Group) Tourism Reports by country
Tour Operators in the US (Jun 2020)
Travel Agencies in the US (May 2020)
Tourism in the US (Mar 2020)
Online Travel bookings in Australia (May 2020)
Travel Agency and Tour Arrangement Services in New Zealand (Mar 2020)
Travel Arrangement And Reservations Services Market Global Briefing 2020: Covid 19 Impact and Recovery (Jun 2020)
Hotel And Other Travel Accommodation Market Global Briefing 2020:Covid 19 Impact and Recovery (Apr 2020)
Evolution of 3rd, 4th and 5th Dimensions of Travel, New Multi Dimensions of Travel are expected to usher in an Era of Rapid Multimodal Transportation by 2050 (May 2020)
An Assessment of Online Travel Shopping Among Young People By: Băltescu, Codruța Adina. Ovidius University Annals, Series Economic Sciences. 2019, Vol. 19 Issue 2, p426-430. 5p.
Determinants of repurchase intention and switching intention: analysis of online travel agent, peer-to-peer accommodation, and virtual hotel operator platforms By: Nugroho, Andrianto Prasetya; Hati, Sri Rahayu Hijrah. Trziste / Market. 2020, Vol. 32 Issue 1, p79-96. 18p. DOI: 10.22598/mt/2020.32.1.79.
To access these reports and others during COVID-19 please contact market.research@enterprise-ireland.com where our staff will be happy to assist you with your research requirements.
Important note: All our resources are governed by copyright licence agreements which vary according to individual publishers.
.