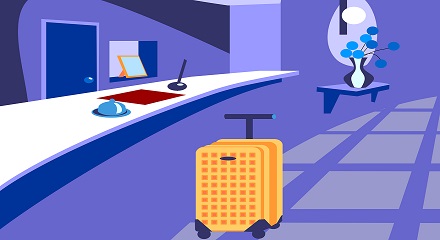 On-demand, micro and popup hospitality are three models in lodging which for years have been inching out of niche status and moving toward the mainstream. The COVID19 pandemic has inhibited further growth in this category for the short term. But when folks do get traveling again, these lodging subsegments may be particularly well-positioned for a strong rebound. Emerging Models in Hospitality: On-Demand, Micro and Pop-Up. Phocuswright
The Phocuswright database specifically deals with the travel, tourism, and hospitality industry worldwide. Below are a selection of the reports available.
Curated Collection Hotels and Accommodations (Jun 2020)
Emerging Models in Hospitality: On-Demand, Micro and Pop-Up (Jun 2020)
Here to Stay: U.S. Short-Term Rentals Move Mainstream (Jun 2020)
U.S. Hotel & Lodging 2019: Key Developments (Feb 2020)
Marketline's 'Hotels and Motels' country specific reports allow clients to focus in on the locations they need to research.
Hotels and Motels in the US (Aug 2020)
Boutique Hotels (May 2020)
Bed & Breakfast and Hostel Accommodations in the US (Apr 2020)
Hotel Construction (Mar 2020)
Hotels and Resorts in New Zealand (Jun 2020)
Luxury Hotels in China (May 2020)
Motels in Australia (Apr 2020)
Luxury Accommodation in Australia (Mar 2020)
Construction in the Hotel, Leisure and Entertainment Sector Report – UK 2020-2024 (Sept 2020)
To access these reports and others during COVID-19 please contact market.research@enterprise-ireland.com where our staff will be happy to assist you with your research requirements.
Important note: All our resources are governed by copyright licence agreements which vary according to individual publishers.