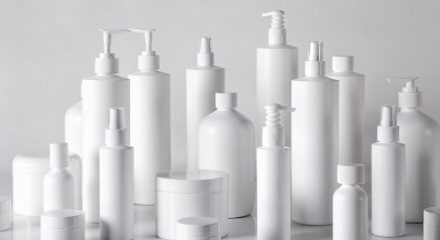 The global market for plastic antioxidants is estimated to grow from $2.9 billion in 2021 to $3.6 billion by 2026, with a compound annual growth rate (CAGR) of 4.8% during 2021-2026. (Plastic Antioxidants: Global Markets to 2026, BCC Research)
Plastic Strap: Global Markets, (Jan 2022)
Automotive Plastics: Asia-Pacific Markets, (Upcoming Jan 2022)
Global Antimicrobial and Antibacterial Plastics Market, (Upcoming Jan 2022)
Plastic Antioxidants: Global Market to 2026, (Dec 2021)
Global Market for Plastics Compounding, (Dec 2021)
Global Markets and Technologies for Bioplastics, (Dec 2021)
Plastic Lead Market using Plastic Waste: Global Markets to 2026, (Nov 2021)
Thermally Conductive Plastics: Types and Global Markets, (Nov 2021)
Micropackaging: Global Markets to 2026, (Nov 2021)
Market Trends in the Plastics Industry: An Analysis of Developments by Key Plastics Manufacturers, (Oct 2021)
Biodegradable Polymers: Global Markets and Technologies, (May 2021)
Rubber and Plastic in Asia Pacific, (Nov 2021)
Sustainable Living Megatrend: Whitespace Opportunities, (Nov 2021)
Packaging Industry in Various Markets, (Nov 2021)
Plastic Products in Australia, (Oct 2021)
Global Overview of Rubber and Plastic Industry, (Oct 2021)
Plastic in Primary Forms and Synthetic Rubber in Australia, (Oct 2021)
Machinery for Rubber, Plastics and Paper Industries and Other Special Purpose Machinery in Australia, (Oct 2021)
Rigid Plastic Packaging in Western Europe, (Apr 2021)
Growth Opportunities for Global Plastics in Electrical and Electronic Equipment, (Nov 2021)
China Plastic Waste Management Growth Opportunities, (Nov 2021)
Growth Opportunities for Plastics and Composites in Advanced Energy Storage: Technology Analysis, (Oct 2021)
Global Plastic Additives Growth Opportunities, (Oct 2021)
Indian Plastic Packaging Waste Recycling Growth Opportunities, (Oct 2021)
Transformative Mega Trends Power the Global Medical Plastics Market, (Apr 2021)
Convergence and Collaboration to Usher Circular Economy in the Plastics and Composites Industry, (Mar 2021)
Plastic Packaging Goods Manufacturing in the UK, (Nov 2021)
Plastic Pipe and Parts Manufacturing in US, (Oct 2021)
Laminated Plastic Manufacturing in the US, (Aug 2021)
Plastic Products Miscellaneous Manufacturing in US, (Aug 2021)
Plastic & Rubber Machinery Manufacturing in US, (Aug 2021)
Plastic Film, Sheet & Bag Manufacturing in US, (Aug 2021)
Plastic Wholesaling in US, (Aug 2021)
Plastic Bottle Manufacturing in Australia, (Aug 2021)
Plastic Bottle Manufacturing in US, (Jul 2021)
Plastic Packaging Goods Manufacturing in Ireland, (Jul 2021)
Primary Form Plastics Manufacturing in UK, (Jun 2021)
EBSCO Business Source Corporate
TECHNOLOGY AND INDUSTRY NEWS: Starting Up. Plastics Technology. Dec2021, Vol. 67 Issue 12, p6-10. 3p.
IMPROVING THE WEATHERING OF TRANSPORTATION COATINGS ON PLASTIC SUBSTRATES. Authors: Kanouni, Mouhcine1 Desrats, JeanYves2 Source: Paint & Coatings Industry. Oct2021, Vol. 37 Issue 10, p50-53. 4p
NEW PRODUCTS FOR PLASTICS PROCESSING. Plastics Technology. Oct2021, Vol. 67 Issue 10, p55-59. 5p.
Enterprise Ireland clients can access these reports and others during COVID-19 by contacting market.research@enterprise-ireland.com where our staff will be happy to assist you with your research requirements. 
Important note: All our resources are governed by copyright licence agreements which vary according to individual publishers.