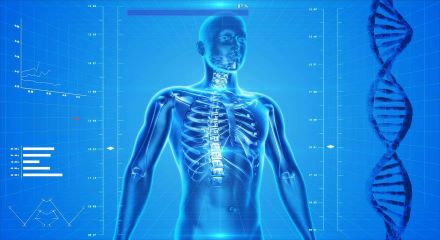 "The European next-generation genome sequencing services market is forecast to reach $605.0 million in 2023, expanding at a CAGR of 15.4% from 2016. Bioinformatics and applications-based services will provide a competitive edge", (Frost and Sullivan, 2020).
Global RNA Therapeutics: Technology Growth Opportunities, (June 2021).
Growth Opportunities In Cell And Gene Therapies, Retinal Diseases, Drug Delivery Platforms, Plant-Based Drugs, Cardiac Health, AI-Based Devices, Computation Methods, And Cultured Milk, (March 2021).
Companion Diagnostics (CDx) is Revolutionizing the Global Clinical Next-generation Sequencing (NGS) Market, (Feb 2021).
Growth Opportunities in Gene Therapies, Cancer, Disease Treatment & Monitoring, Surgical Applications and Cosmetics, (Jan 2021).
Frost Radar™: Global Full Product Development CMO in the IVD Industry, 2020, (November 2020).
Growth Opportunities in Liquid Biopsy, Diagnostics And Therapeutics In Multiple Disorders, (Sept 2020).
Strategic Commercial Partnerships Transforming the Global Biobanking Market, 2020–2026, (August 2020).
National eHealth Initiatives Advancing Global Precision Medicine Market, 2018–2025, (July 2020).
Recent Advances Across COVID-19 Management, Microbiomics, Genomics, Transcriptomics, and Proteomics Technologies, (June 2020).
Analysing Sepsis Management Part I: Diagnosis, (June 2020).
Diagnostics Focus, (July 2021).
Medical Research China, (June 2021).
Biotechnology in the UK, (March 2021).
Scientific research and development in the US, (Jan 2021).
DNA and DNA Forensic Laboratories (US), (Dec 2020).
Next-generation Sequencing: Emerging Clinical Applications and Global Markets, (June 2021).
Global Markets for Emerging Medical Device Technologies, (June 2021).
Bioinformatics: Technologies and Global Markets, (June 2021).
Location deviations of DNA functional elements affected SNP mapping in the published databases and references. By: Zheng, Hewei; Zhao, Xueying; Wang, Hong; Ding, Yu; Lu, Xiaoyan; Zhang, Guosi; Yang, Jiaxin; Wang, Lianzong; Zhang, Haotian; Bai, Yu; Li, Jing; Wu, Jingqi; Jiang, Yongshuai; Xu, Liangde. Briefings in Bioinformatics. Jul2020, Vol. 21 Issue 4.
Mitochondrial DNA enrichment reduced NUMT contamination in porcine NGS analyses. By: Wang, Dan; Xiang, Hai; Ning, Chao; Liu, Hao; Liu, Jian-Feng; Zhao, Xingbo. Briefings in Bioinformatics. Jul2020, Vol. 21 Issue 4, p1368-1377. 10p. DOI: 10.1093/bib/bbz060.
Molecular Biology Information Service: an innovative medical library-based bioinformatics support service for biomedical researchers. By: Chattopadhyay, Ansuman; Iwema, Carrie L; Epstein, Barbara A; Lee, Adrian V; Levine, Arthur S. Briefings in Bioinformatics. May2020, Vol. 21 Issue 3.
DNA methylation analysis in plants: review of computational tools and future perspectives. By: Omony, Jimmy; Nussbaumer, Thomas; Gutzat, Ruben. Briefings in Bioinformatics. May2020, Vol. 21 Issue 3.
100 Years of evolving gene–disease complexities and scientific debutants. By: Zeeshan, Saman; Xiong, Ruoyun; Liang, Bruce T; Ahmed, Zeeshan. Briefings in Bioinformatics. May2020, Vol. 21 Issue 3.
Enterprise Ireland clients can access these reports and others during COVID-19 by contacting market.research@enterprise-ireland.com where our staff will be happy to assist you with your research requirements. 
Important note: All our resources are governed by copyright licence agreements which vary according to individual publishers.