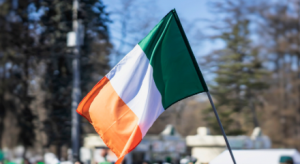 Ireland has been Europe's biggest success story over the past two decades, having become one of Europe's richest countries in that period. Ireland's economy was initially boosted by foreign investment in the IT sector, but increasingly, it is the country's financial sector that will prove to be the largest source of growth for the Irish economy in the coming years. (Ireland Country Report: ISA).
Economic Analysis & Forecast
Agriculture and Land Use
Digital Technology
Engineering, Construction & Cleantech
Food & Beverage
Finance, BPO & Consumer Business Services
Pharmaceuticals, Medical Devices and Healthcare
Retail & Consumer Products
Tourism & Transport
EBSCO database can also be used to search for articles on different sectors for this market.
Kompass can be used to find company information and to create lists of companies in all sectors within Ireland. This allows you to search competitors and key players in the market.
Enterprise Ireland clients can access these reports and others during COVID-19 by contacting market.research@enterprise-ireland.com where our staff will be happy to assist you with your research requirements. Important note: All our resources are governed by copyright licence agreements which vary according to individual publishers.