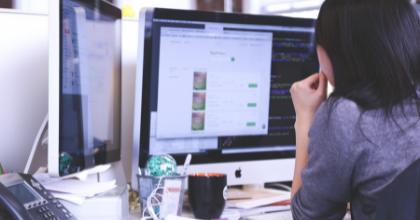 "IBISWorld estimates that revenue for the HR and Payroll Software industry will increase at an annualized rate of 5.2% to $12.1 billion over the five years to 2025." HR & Payroll Software, Report Snapshot, IBISWorld.
HR and Payroll Software in the US (December,2020)
Human Resources Provision in the UK (July,2021)
Global Growth Opportunities in Talent Management Due to Increasing Uptake of Artificial Intelligence (June,2021)

Internet of Things (IoT) Platforms and Software Forecast 2020-2025 (June,2021)

Analysis of the Global Time and Attendance Solutions Market, Forecast to 2024 (June,2020)
Choosing the right Conversational AI Platform (August,2021)
HCM Software Tends & Imperatives, 2021 (July,2021)
Data Trends & Importance to a Public Sector Human Resources Division (May,2021)
HCM Technology Transformation Primer for 2021 (January,2021)
Market Guide for Integrated HR Service Management Solutions (Sept,2020)
The Future of Cloud HCM Suites (May,2020)
Don't Let Human Resource Practices be the Biggest Obstacle to moving to Agile (June,2019)
Payroll & HR Software (2021)
Global Software (February,2021)
Europe Software (February,2021)
"PrismHR Security Incident Downs Software, Forcing Payroll Companies to Get Creative; An outage that affected human-resources software shows risks of cloud concentration" Grossman, Matt. WSJ Pro. Cyber Security; New York(March, 2021).
"Information technology competencies for entry-level human resource strategic partners" Joseph, Renjini M; Thomas, Adele; Abbott, Penny. SA Journal of Human Resource Management; Tygervalley Vol. 19,  (2021).
"AGILE APPROACH IN HUMAN RESOURCE MANAGEMENT: FOCUS ON GENERATION Y" Revutska, Olga; Maršíková, Kateřina. E+M Ekonomie a Management; Liberec Vol. 24, Iss. 2,  (2021): 65-83. DOI:10.15240/tul/001/2021-2-005
Enterprise Ireland clients can access these reports and others during COVID-19 by contacting market.research@enterprise-ireland.com where our staff will be happy to assist you with your research requirements. 
Important note: All our resources are governed by copyright licence agreements which vary according to individual publishers.