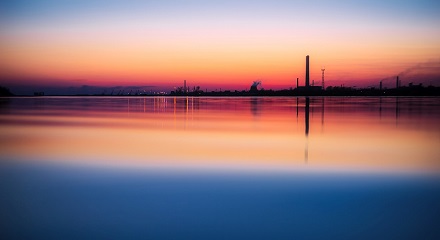 "The "green economy" stimulus packages planned both by the German government and the European Commission, aiming to stimulate the economy following the global recession caused by COVID-19, will lead to substantial investment in green infrastructure and renewable energy capacity." Utilities and Recycling in Germany – Euromonitor Passport
Europe; Technology Innovation Leadership Award – Automated Composite Manufacturing Industry (7 August)
Europe; Technology Innovation Leadership Award – Prescriptive AI for the Autonomous Manufacturing (16 July)
Western European Industrial Protective Clothing Market, Forecast to 2024 (6 July)
Global Analysis of Power Electronic Market for Electric and Hybrid Vehicles, Forecast to 2025 (30 June)
RFID in Airplane Manufacturing and MRO, Forecast to 2025 (21 June)
Post-pandemic Growth Opportunity Analysis in the Logistics Industry (1 June)
FROST RADAR™: MANUFACTURING ANALYTICS, 2020 (18 May)
Post-pandemic Growth Opportunity Analysis of the Global Commercial Aircraft Market (18 May)
Medical Devices in 2025: An AI Impact Analysis (31 March)
COVID-19 Impact Analysis on European Manufacturing Webinar 8th September 2020
Plastic Packing Goods Manufacturing in the UK (July)
Cardboard Packaging & Paper Bag Manufacturing in the UK (July)
Sporting Goods Manufacturing in the UK (July)
Medical & Dental Instrument Manufacturing in the UK (June)
Electronic Component Manufacturing in the UK (June)
Clothing Manufacturing in the UK (June)
Europe – Control Systems (13 August)
France – Paints & Coatings (13 August)
Germany – Paints & Coatings (13 August)
Europe – Apparel & Non-Apparel Manufacturing (30 June)
Belgium Medical Devices Manufacturing (17 August)
Spain Medical Devices Manufacturing (12 August)
Italy Medical Devices Manufacturing (2 August)
Utilities and Recycling in Germany (10 August)
Pharmaceuticals and Medical Equipment in Germany (10 August)
Hi-tech Goods in France (10 August)
Supply Chain Sensitivity Index: Which Manufacturing Industries are Most Vulnerable? (22 July)
Coronavirus Impact: How Manufacturing and Service Sectors Adapt to the "New Normal" (23 June)
Manufacture and Distribution of Gas in Germany: ISIC 402 (2 June)
Future Cars (September)
Compound Feeds and Additives: Global Markets (September)
Future of Food Manufacturing (Whitepaper) (August)
3D Food Printing (July)
Manufacturing and Process Control: Sensors, Relays and Software Markets (July)
Wood Products Manufacturing Market Global Briefing 2020: Covid 19 Impact and Recovery (TBRC) (June)
Reinvesting in European Manufacturing: COVID-19 has brought to light the issues of European manufacturing capabilities, leading industry to question whether it is now time to reinvest in domestic medicines supply. By: Cordrey, Tony. Pharmaceutical Technology Europe. Aug2020, Vol. 32 Issue 8, p33-35. 3p.
Is Drug Production Heading Back to Europe From Abroad? Pandemic sparks call for European manufacturing renaissance. Pharmaceutical Executive Global Digest. Jul2020, Vol. 40 Issue 7, p7-7. 1p.
Beyond Meat eyes European growth after buying manufacturing plant. By: Coyne, Andy. Aroq – Just-Food.com (Global News). 6/11/2020, pN.PAG-N.PAG. 1p.
To access these reports and others please contact market.research@enterprise-ireland.com where our staff will be happy to assist you with your research requirements.
Important note: All our resources are governed by copyright licence agreements which vary according to individual publishers.