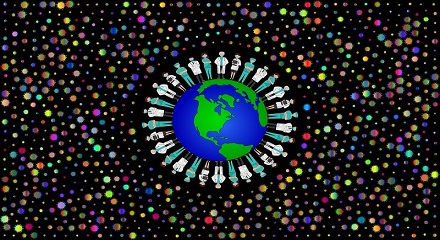 "As consumers begin to spend money with greater conscience, brands will ultimately have no choice but to reconsider their stance towards sustainability in order to survive in a post-COVID-19 world" Euromonitor – From Sustainability to Purpose: New Values Driving Purpose-led Innovation
COVID-19 Diagnostics: Global Markets (Aug 2020)
Pharmaceutical Pricing and Reimbursement: Global Markets (Aug 2020)
The Future of Smart CPAP Machines (Whitepaper)
The Future of Venture Capital (Whitepaper)
Disruptive COVID-19 Challenging the ASEAN Automotive Market, 2020 (Jul 2020)
Impact of COVID-19 on the Space Industry (Jun 2020)
The COVID-19 Pandemic's Impact on the Global Healthcare Personal Protective Equipment Market (Jun 2020)
Helping Businesses Accelerate Their Cloud Journeys in the Post-COVID-19 Era (Jun 2020)
Pandemic's Upheaval Of Urban Transit To Accelerate Growth Of Micro-Mobility (6 Aug)
European Renewables Are Growing Despite Pandemic (7 Aug)
Healthcare Product Supply Chains Shift Due To Covid-19 And Trade Protectionism (5 Aug)
Europe Medical Devices Report – Q3 2020
Global Medical Devices Report – Q3 2020
South Africa Country Risk Report: Includes 10-year forecasts to 2029
CONTRACT FLOORCOVERINGS MARKET REPORT COVID-19 UPDATE – UK 2020-2024 (31 July)
COVID-19 IMPACT REPORT – JULY EDITION 2020 (26 July)
DOOR AND WINDOW FABRICATORS MARKET REPORT – UK 2020-2024 (11 Jun)
Latin America Monitor (Fitch Solutions) (August)
Emerging Markets Monitor (Fitch Solutions) (29 Jun)
Product Spotlight Solutions for COVID-19 Response, Source: Security: Solutions for Enterprise Security Leaders. Jun2020, Vol. 57 Issue 6, p36-38. 3p.
Coronavirus Transforms Education: The Rising Importance of Edtech (10 Aug)
"New Normal" in Global Manufacturing – Tackling Production and Supply Issues (3 Aug)
Food's New Normal: How Change is Happening (28 Jul)
Coronavirus Will Change the Future of Pet Retail (28 Jul)
From Sustainability to Purpose: New Values Driving Purpose-led Innovation (27 Jul)
To access these reports and more during COVID-19 please contact market.research@enterprise-ireland.com where our staff will be happy to assist you with your research requirements.
Important note: All our resources are governed by copyright licence agreements which vary according to individual publishers.