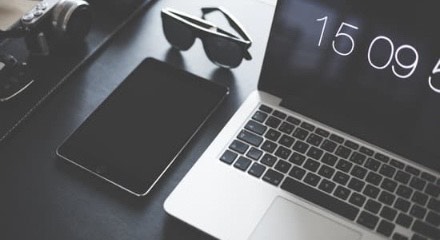 The industry has a high level of international trade, and faces strong import competition from manufacturers in Asia. The greatest proportion of imports is derived from China, which is expected to account for 27.7% of the industry's imports in 2021-22. (IBISWorld (UK): Consumer Electronics Manufacturing in the UK)
Online Large Kitchen Appliance Sales, (Sept 2021)
Vacuum, Fan & Small Household Appliance Manufacturing in the US, (Sept 2021)
Electrical Equipment Repair & Maintenance in UK, (Sept 2021)
Consumer Electronics Manufacturing in UK, (Aug 2021)
Consumer Electronics Stores in the US & Canada, (Jul 2021)
Consumer Electronics & Appliances Rental in the US, (Jun 2021)
Electronic & Telecommunications Equipment Wholesaling in the UK, (Jun 2021)
TV & Appliance Wholesaling in the US, (May 2021)
Online Consumer Electronics Sales in Australia, (Dec 2020)
Consumer Electronics in (various markets), (Nov 2021)
Consumer Appliances in (various markets), (Nov 2021)
Large Cooking Appliances (various markets), (Nov 2021)
Food Preparation Appliances (various markets), (Nov 2021)
Refrigeration Appliances (various markets), (Nov 2021)
Corporate Strategies in Consumer Electronics, (Nov 2021)
Portable Consumer Electronics in Asia Pacific, (Oct 2021)
World Market for Consumer Electronics, (Aug 2021)
Luxury Portable Consumer Electronics in the US and other markets, (Aug 2021)
Growth Opportunities In Waste-To-Fuel Technologies And Materials For Consumer Electronics, (Nov 2021)
Growth Opportunities for Global Plastics in Electrical and Electronic Equipment, (Nov 2021)
Global Electronics Manufacturing Services (EMS) Growth Opportunities, (Sep 2021)
COVID-19 Pandemic Accelerates Investment in the Global IT/Consumer Electronics eCommerce Market, (Apr 2021)
Italy – Consumer Electronics Retail, (Aug 2021)
China – Consumer Electronics Retail, (Aug 2021)
Indonesia – Consumer Electronics Retail, (Aug 2021)
Pakistan – Consumer Electronics Retail, (Aug 2021)
Global – Electrical & Electronics Retail, (Aug 2021)
Consumer appliances firms scale back production as covid dents demand.FRPT- FMCG Snapshot. 5/11/2021, p17-18. 2p.
Handset retailers diversifying into new consumer electronics products amid smartphone shortages. FRPT – Ecommerce Snapshot. 8/24/2021, p12-13. 2p.
Cross-channel information search and patterns of consumer electronics purchasing.By: Szopiński, Tomasz S.; Bachnik, Katarzyna; Nowacki, Robert. Economic Research-Ekonomska Istrazivanja. Dec2020, Vol. 33 Issue 1, p2806-2824. 19p.
Enterprise Ireland clients can access these reports and others during COVID-19 by contacting market.research@enterprise-ireland.com where our staff will be happy to assist you with your research requirements. 
Important note: All our resources are governed by copyright licence agreements which vary according to individual publishers.