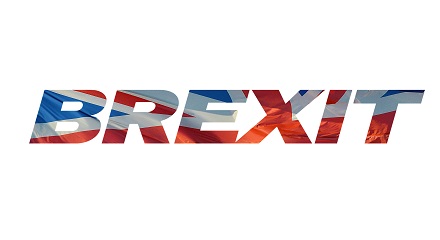 It's not too late for enterprise architecture and technology innovation leaders to deploy tools and technologies to accelerate preparations for Brexit and its aftermath. Gartner: Prepare for Brexit with These Technologies
Prepare for Brexit With These Technologies (1 Oct).
Ready for Business When the Brexit Transition Ends? (21 Sept)
The State of Privacy and Personal Data Protection, 2020-2022 (26 August)
Manage Technology Debt to Create Technology Wealth (17 August)
Europe Context: 'Magic Quadrant for Warehouse Management Systems' (3 August)
Scenario Planning for Navigating Economic Uncertainty (3 June)
Product Innovation and Customization Driving the Mature Western European Above-the-neck PPE Market, 2020–2024 (4 Sept)
Transformative Macroeconomic Trends that will Alter the Investor Environment in the United Kingdom (25 August)
Western European Industrial Protective Clothing Market, Forecast to 2024 (6 July)
Global – Paints & Coatings (13 August)
Post-Brexit Food Safety Standards: Deregulation in the pursuit of trade deals increases public health risks (21 July)
United Kingdom: Macroeconomic Outlook Report (21 April)
Fish and Shellfish: Inc Impact of COVID-19 – UK – August 2020 (31 August)
Consumer Snacking: Inc Impact of COVID-19 – UK – July 2020 (31 August)
Butter and Spreads – Ireland – August 2020 – Executive (31 August)
Consumers and the Economic Outlook: Inc Impact of COVID-19 – UK – May 2020 (May)
United Kingdom Agribusiness Report – Q4 2020 (Fitch Solutions)
United Kingdom Pharmaceuticals & Healthcare Report – Q4 2020 (Fitch Solutions)
United Kingdom Information Technology Report – Q4 2020 (Fitch Solutions)
Weekly Economic Briefings > UK Weekly Economic Briefing
Databases such as EBSCO and ProQuest have a variety of articles that discuss Brexit.
How can the Market Research Centre help Brexit Exposed clients?
Looking for Business information on UK market the following databases have UK specific reports:
Business Information on new markets (Country specific). Diversifying into new markets is a key Brexit response and an ideal way of overcoming potential loss of UK business.
Capture company information from Competitors or UK companies. You can look at your competitor's turnover and account details, company contact information and look at specific producers/distributers. This can be for UK companies or the companies in the new market you are looking to enter.
The Market Research Centre is currently working remotely, 9am-5pm. To access the reports above or if you have any queries, email us at market.research@enterprise-ireland.com.
Important note: All our resources are governed by copyright license agreements which vary according to individual publishers.