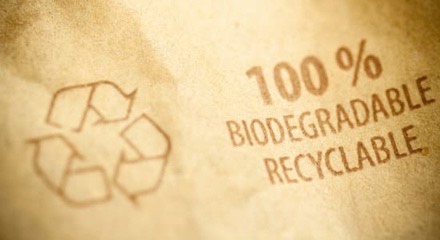 The global market volume of biodegradable polymers should grow from $1.0 kilotons in 2021 to $1.9 kilotons by 2026, at compound annual growth rate (CAGR) of 14.0% for the period of 2021-2026. BCC Research, Biodegradable Polymers: Global Markets & Technologies.
Polyurethanes: New Technologies & Applications Drive Global Market Growth (Sept 2021)
Innovation Spotlight: Karton: Biodegradable Polymers (July 2021)
Injection Molding: Global Markets & Technologies (May 2021)
Biodegradable Polymers: Global Markets & Technologies (May 2021)
Biorefinery Products: Global Markets (Dec 2020)
Biodegradable Stents: Global Markets (May 2019)
Global Fragrances Market Growth Opportunities (Oct 2021)
Growth Opportunities In Atmospheric Water Generation, Wastewater Treatment, And Battery Recycling (Oct 2021)
Growth Opportunities In Alternative Sweeteners, Solar Cells, Self-Healing Materials, And Sustainable Materials (Sept 2021)
Growth Opportunities In Protective Coatings And Surface Treatments For Healthcare And Corrosion Resistance (Sept 2021)
Emerging Materials Influence Global Vaccine Packaging: Technology Opportunity Analysis (Aug 2021)
Technology Advances in Biodegradable Pressure Sensitive Adhesives (Mar 2021)
Biodegradable Pledge To Nature (Oct 2021)
Fruit Plastic Packaging Ban (Oct 2021)
Zero-waste Lemon Jam (Oct 2021)
Fossil-free Plastic (Oct 2021)
Fruit In Their Own Pack (Sept 2021)
Biodegradable Beauty (Sept 2020)
Hollow Glass Manufacturing in the UK (May 2021)
Bioplastics Manufacturing (Jan 2021)
EBSCO Business Source Corporate
The Circular Business Model. By: Atasu, Atalay; Dumas, Céline; Wassenhove, Luk N. Van. Harvard Business Review. Jul/Aug2021, Vol. 99 Issue 4, p72-81. 10p.
New Biodegradable Bioplastics for Fruit & Vegetable Bags. Plastics Technology. Apr2020, Vol. 66 Issue 4, p70-70. 1/4p.
New study shows algae-based polyurethane foam biodegrades in the environment. Popular Plastics & Packaging. Sep2020, Vol. 65 Issue 9, p49-50. 2p.
A biodegradable Beverage Industry. Dec2020, Vol. 111 Issue 12, p50-50. 1/4p.
Enterprise Ireland clients can access these reports and others during COVID-19 by contacting market.research@enterprise-ireland.com where our staff will be happy to assist you with your research requirements. 
Important note: All our resources are governed by copyright licence agreements which vary according to individual publishers.