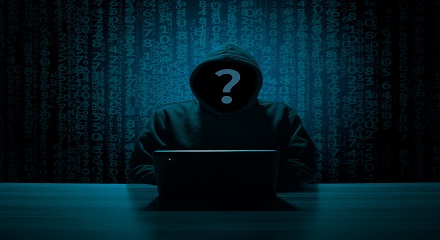 "In the last 12 months, the "human element" has been involved in 85% of breaches, and in nearly half of them (36%) phishing was the primary mode of attack" Gartner
Market Guide for Security Awareness Computer-Based Training ( July, 2021)
Hype Cycle for Cyber and IT Risk Management, 2021 (July, 2021)
Cool Vendors in Security Operations (June, 2021)
Toolkit: Document Your Cyber and IT Risks in a Risk Register (May, 2021)
Top Trends in Government 2021: Adaptive Security (March, 2021)
Top Strategic Technology Trends for 2021 (October, 2020)
Address the Increasing Cyber Risk Presented by Your Evolving Third-Party Network (October, 2020)
Recast Your Cybersecurity Roadmap to Aid Organizational Recovery in 4 Steps (September, 2020)
Magic Quadrant for IT Risk Management (August, 2020)
Five Principles of Effective Cybersecurity Board Presentations (July, 2020)
Cybersecurity Must Be Treated as a Business Decision (July, 2020)
Craft Effective Responses to the Board's 5 Cybersecurity and Technology Risk Management Questions (July, 2020)
Digitalization and Real Time Visibility Transforming the Global Critical Infrastructure Cyber Security Market (April, 2021)
Cyber Threat Intelligence to Power the Next Generation of Cyber Security (March, 2021)
Frost Radar: Global Cyber Threat Intelligence Market, 2021 (March, 2021)
Industry Convergence is Driving Cyber Security Spending in the Global Commercial and Public Sectors (February, 2021)
GROWTH OPPORTUNITIES IN AI, THREAT INTELLIGENCE, AND SCA TOOLS (October, 2020)
GROWTH OPPORTUNITIES IN AI, DEEP LEARNING, EMBEDDED DEVICE SECURITY (September, 2020)
Global Threat Intelligence Platform Market, 2020 (August, 2020)
GROWTH OPPORTUNITIES IN AI- AND CLOUD-BASED SECURITY INNOVATIONS (August, 2020)
GROWTH OPPORTUNITIES IN ARTIFICIAL INTELLIGENCE, BLOCKCHAIN, AND ENDPOINT SECURITY (July, 2020)
Industrial Internet of Things (IIoT) in Cyber Security in Japan, 2020 (July, 2020)
Innovations in Threat Intelligence, Web Security, and IoT Security (June, 2020)
Innovation Spotlight:Damovo: Cybersecurity: A Holistic Approach (February, 2021)
Internet of Things (IoT) Security: Technologies and Global Markets (July, 2020)
Innovation Spotlight: Synack and Ethical Hacking – Whitepaper (July, 2020)
Cyber Security: Technologies and Global Markets (May, 2020)
Information & Communications in various markets
Security Software Publishing in the US (May, 2021)
Cyber Liability Insurance (December, 2020)
IT Security Consulting (Oct 2020)
EBSCO and Proquest databases can also be used to search for articles on this sector.
To access these reports and more during COVID-19 please contact market.research@enterprise-ireland.com where our staff will be happy to assist you with your research requirements.
Important note: All our resources are governed by copyright licence agreements which vary according to individual publishers.